Updated October 15, 2022
Popular as Dr. S. Jaishankar, Subrahmanyam Jaishankar is a diplomat turned politician, now serving as Union Minister of External Affairs and has also served as Foreign Secretary (2015-18) of India. A retired 1977 batch IFS officer, S. Jaishankar has worked at all level from third secretary to foreign Secretary in India, as Amabssador to Czech, China & USA and as High Commissioner to Singapore.
Subramanyam Jaishankar is one of the most experienced foreign policy hands, with his long stints in Washington, Beijing and Moscow. After retirement as IFS in Jan. 2018 and before elevation to Minister in May 2019, Tata Sons had appointed him as the President, Global Corporate Affairs. Dr. Subrahmanyam Jaishankar has many diplomatic credits to his name for dealing complex issues with foreign counterparts.
Early Life and Education of S. Jaishankar
S Jaishankar belongs to a Brahmin Family. He was born on January 9, 1955 (age 66 years as of 2021) in New Delhi. He got his primary education from the Air Force Centre School, New Delhi. Jaishankar did his graduation from St. Stephen's College, New Delhi. He holds a M.A. in Political Science, M.Phil and a Ph.D. in International Relations with specialization in nuclear Diplomacy from the Jawaharlal Nehru University. He joined the Indian Foreign Service in 1977.
S. Jaishankar's Family, Wife, and Children
Jaishankar was born in a family that held many vital positions in the Government of India. His father, K. Subrahmanyan, was a prominent Indian strategic affairs analyst, renowned journalist, and civil servant. Subrahmanyam's mother was Sulochana Jayasankar. Dr. Subrahmanyam has two brothers; (a) Sanjay Subrahmanyam, a prominent historian, and (b) S. Vijay Kumar, former Rural Development Secretary of India. S. Jaishankar is married to Kyoko, who is of Japanese origin and the couple has a daughter, Medha, and has two sons- Dhruva and Arjun.
Career of S. Jaishankar as a Diplomat
Subrahmanyam Jaishankar joined the Indian Foreign Service in 1977. His first international posting was in Moscow, USSR (Russia). There, Jaishankar served as third secretary and second secretary in the Indian Mission to the Soviet Union from 1979 to 1981. He, however, studied the Russian language there. During his diplomatic career, he served in different capacities in India and abroad, such as First Secretary, Foreign Secretary, Joint commissioner, High commissioner, and Ambassador. The major designations of S. Jaishankar are as:
(a) He was an special assistant to the diplomatic official Gopalaswami Parthasarathy. Also, He worked as an undersecretary in the Americas division of India's Ministry of External Affairs, which dealt with the United States. During 1982-1984, he was part of the team that resolved the dispute over the supply of U.S. Nuclear fuel to the Tarapur Power Stations located in India.
(b) First Secretary at the Indian Embassy in Washington, D.C. from 1985 to 1988.
(c) Political adviser to the Indian Peacekeeping Force (IPKF) and First Secretary at the Indian Mission in Sri Lanka from 1988 to 1990.
(d) Counsellor (Commercial) at the Indian Mission in Budapest from 1990 to 1993.
(e) He served as the Deputy Chief of Mission at the Indian Embassy in Tokyo from 1996 to 2000.
(f) Appointed as India's ambassador to the Czech Republic in 2000.
(g) S. Jaishankar was Joint Secretary (Americas) at the Ministry of External Affairs in New Delhi from 2004 to 2007. During this capacity, Jaishankar played his vital role: (i) In 2004, he was involved in negotiating the civil nuclear agreement between India and the United States and in enhancing the defence cooperation. (ii) In 2005, he was involved in Open Skies Agreement. (iii) In 2006–2007, Jaishankar led the Indian team during negotiations for the 123 Agreement with the United States. Jaishankar was also the representative of the Indian Government at the Carnegie Endowment International Non-proliferation Conference.
(h) High Commissioner to Singapore: Subrahmanyam Jaishankar served as India's High Commissioner to Singapore from 2007 to 2009. During this capacity, he was instrumental in implementing the Comprehensive Economic Cooperation Agreement (CECA), which helped expand Indian business presence in Singapore. He also promoted the Pravasi Bharatiya Divas and IIM Pact in Singapore.
(i) Ambassador to China (2009 to 2013): S Jaishankar as India's longest-serving Ambassador to China with a tenure of four and a half years. During his tenure in Beijing, Jaishankar was involved in enhancing trade, economic, and cultural relationships among China and India, as well as in settling the China-India border dispute. Jaishankar is the only Indian Ambassador to China who visited Tibet. When his tenure in Beijing ended, he was being considered for the post of Foreign Secretary under the then Prime Minister Manmohan Singh. However, he could not be appointed because of internal pressure from the members of Singh's Government.
(j) Ambassador to the United States: In September 2013, Subrahmanyam Jaishankar was appointed as the U.S. Ambassador. He joined his post on December 23 amid tensions in the United States of America due to the Dr. Devyani Khobragade incident. Then, he successfully managed to Devyani's departure from the United States of America.
(k) Foreign Secretary of India: On January 29, 2015, the Appointments Committee of the Cabinet (ACC), chaired by Narendra Modi, appointed S Jaishankar as the Foreign Secretary of India. He had a brilliant working relationship with the then Union Minister of External Affairs, Sushma Swaraj.
Political Career of Subrahmanyam Jaishankar
On May 30, 2019, Narendra Modi appointed him as the Union Minister of External Affairs. He was sworn in as a Cabinet Minister on May 31, 2019.
On the 5th of July, 2019, Jaishankar was elected as the Member of Parliament from Bharatiya Janata Party to the Rajya Sabha from Gujarat state. He succeeded late Sushma Swaraj, the Minister of External Affairs under Narendra Modi's government. Sushma Swaraj did not contest the election due to health concerns.
In October 2020, Subrahmanyam Jaishankar and Rajanath Singh (Indian Defence Minister) met with U.S. Secretary of State Mike Pompeo and U.S. Secretary of Defense Mark T. Esper to sign the Basic Exchange and Cooperation Agreement on Geospatial Cooperation.
Most remarkable of all is the role played by Jaishanakar in 2+2 meet with US counterpart while asserting India's very own foreign policy on April 12th 2022. Dr. Jaishankar very aptly addressed the journalists' concerns by also referring to the allegations made by US foreign Secretary Blinken. His message was to cause introspection on the part of US and his European ally and that India will NOT toe the US line nor of any power
S. Jaishankar Wife Kyoko and Her Role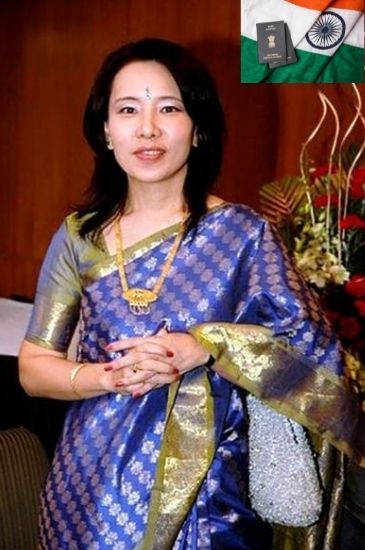 S. Jaishankar wife Kyoko Jaishankar is believed to have played major role in professional success of Mr. Jaishankar. Kyoko is Japanese originally and was born in Tokyo, on January 9, 1962 in a well-off family. She is though home maker but well educated and well bred. After Subrahmanyam Jaishankar having engaged with Kyoko, T. P Sreenivasan, a 1967 batch IFS and senior to Mr. Jaishankar once mentioned about kyoko that she would be an asset to S. Jaishankar.
After the Pokhran-II nuclear tests, diplomatic relations with Japan had to see a down turn. But, Dr. Subrahmanyam Jaishankar ably manoeuvred the things and revived the relationship. Yoshiro Mori, the then PM Japan also visited India in that period and Jaishankar was instrumental. S. Jaishankar seems having been at advantageous position for the job as he had local liaisons due his new found family relations on top of his stints from1996 to 2000 there as Deputy Chief of Mission at the Embassy in Tokyo.
Societal engagements on top of his own skills helped Jaishankar get over the formal diplomatic barriers too. It was S. Jaishankar who introduced former Japanese PM Shinzo Abe to the Indian counterpart Manmohan Singh for further strengthening of relations. From thereon, Jaishankar went on doing great in India-US nuclear deal and relations but it seems reviving diplomacy with Japan was a turning point and relationship with Kyoko happened to be a boon. Jaishankar is well conversant in Japanese dialect, all credit to Kyoko.
Dr. Subrahmanyam wife Kyoko has not only been pivotal in the career ladder of her spouse, she proved to be great mother. Kyoko has two sons: Dhruva and Arjun, and One daughter Medha and all are doing great in their personal and professional space. She has proved to be an ideal wife with highest of Indian values. When in India, she loves wearing traditional Indian outfits and exuberates Indian culture and customs.
Awards and Honours to Dr. Subrahmanyam Jaishankar
Dr. S Jaishankar is a 2019 recipient of Padma Shri. Padma Shri is one of the highest-civilian honours of India, which govt. of India announces annually on the eve of Republic Day.