Updated February 16, 2023
Doesn't it amaze you that Shrikant Jichkar had been a painter, professor, journalist, lawyer, professor, IAS, IPS, and a politician in a single life? If it really doesn't, you got to pinch yourself. In fact, Dr. Shrikant Jichkar, an INC face, ex-minister, was an incredible combination of personalities having pursued all these professions in his short life.
Shrikant Jichkar is a legend who was officially known as India's most educated person. He earned 20 degrees in the different vocations with First Merit & many gold medals after appearing in 42 University Examinations. And, he immortalized his name in the Limca Book of Records for being the most qualified person in India.
Early Life of Shrikant Jichkar
Born in Marathi speaking family in 1954, Shrikant Jichkar is among the most inspiring figure in & outside India. It was seven years after the Independence of India, when Shrikant Jichkar was born in Katol. From an early age, the dedication to study was seen in him. More so, he had varied interests, which came out during his journey for education.
For the unversed, Ramchandra Jichkar was the father of Shrikant Jichkar, whose livelihood wholly depended on the doing farming. Though Ramchandra belongs to an agricultural background, he always stood on a step for supporting his son, Shrikant Jichkar, in pursuing his education. He did his primary education at a government school in Nagpur.
Shrikant Jichkar Education Obtaining 20 Degrees
Shrikant Jichkar was an embodiment of excellence and intelligence. Upon completing his higher secondary examination, he went to make a career in the medical field. Not so long, Jichkar obtained the MBBS and MD degree from Nagpur and added on qualification in his name.
No doubt, Shrikant was a god-gifted child as he was barely 19 years of age, when he decided to make his higher studies journey in the Education field. He was so engrossed in studies that between the years 1973-1990, he spent all his summers & winters appearing for 42 university examinations.
Remarkably, he obtained 20 degrees after appearing in 42 University examinations. The degree in medical space was the stepping stone, and he had then prepared himself for law, journalism, business, and others top-notches degrees. Talking about the same, he obtained degrees in various disciplines with First Merit, including the following:
Dr. Shrikant Jichkar's Degree List
(I) Medical Doctor, MBBS and MD
(II) Law, LL.B.
(III) International Law, LL.M.
(IV) Masters in Business Administration, DBM and MBA
(V) Bachelors in Journalism
(VI) Master of Arts in Public Administration
(VII) Masters of Arts in Sociology
(VIII) Master of Arts in Economics
(IX) Master of Arts in Sanskrit
(X) Master of Arts in History
(XI) M.A. English Literature
(XII) Master of Arts in Philosophy
(XIII) M.A. Political Science
(XIV) M.A. Ancient Indian History, Culture and Archaeology
(XV) Master of Arts in Psychology
(XVI) D. Litt. Sanskrit – the highest of degrees in a University
To add, in 1978, Dr. Shrikant had also cleared the Indian Civil Service Examination and got selected for the Indian Police Service (IPS), which he continued for a short stint. After a few months of service, he resigned from the post and reappeared for the Civil Services examination. On his second attempt, he got a top rank and was selected for Indian Administrative Service (IAS).
Shrikant Jichkar Political Career: Youngest MLA
Apart from achieving an impressive academic milestone, political space is no exception for Dr. Jichkar. In fact, the achievement of Shrikant Jichker in the political sphere can't be missed as he was the youngest MLA at the age of 26. He contested for Maharashtra Legislative Assembly in 1980 and won exceptionally with good margins of the vote. He became one of the most powerful government Ministers holding 14 portfolios at a time.
Shrikant, being called the erudite in politics, had then obtained a good political figure. Not just did he become MLA only, but he also contested for Member of Legislative Council in 1986 and won that election. He served as Minister of State, Government of Maharashtra, from 1986 to 1992.
After completing his tenure for MLC Maharashtra, he went on to become Rajya Sabha Member in the following year. Dr. Shrikant Jichkar thus served as a parliamentarian of the Rajya Sabha from 1992 to 1998. His political career had then come to a halt after losing the Lok Sabha election from Bhandara-Gondiya (Lok Sabha constituency).
Personal Life of Dr. Shrikant Jichkar
Late Dr. Shrikant Jichkar, was born in Marathi speaking family with traditional values. His mother's name is not in public domain but Ramchandra Jichkar was his father from Katol taluka, in Nagpur.
He was a medium-height individual with 5'8" and had married Rajashree Jichkar a B. Architecture. He has a son & daughter: Adv Yajnavalkya and Maitreyi respectively from the wedlock.
Maitreyi Jichkar is the founder & Chief Happiness Officer of the organization "Zero Gravity," which works to enhance the quality of life of people & children. Younger son of Dr. Shrikant, Yajnavalkya Shrikant Jichkar is a General Secretary of Maharashtra Youth Congress. The organization has been introduced to have an active role in doing social welfare.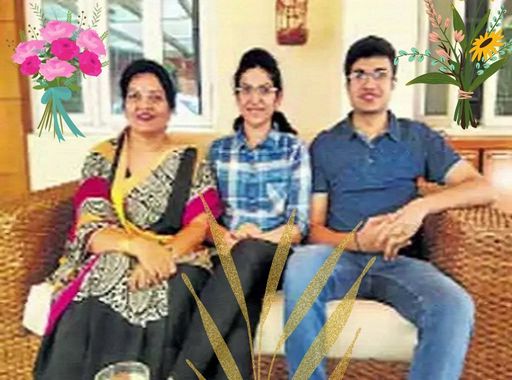 How did Shrikant Jichkar Die: The Saddest Part
The life of Shrikant Jichkar was not plain, and he had also seen various ups and downs in his life. In 2000, after 2 years of losing the Lok Sabha election, Dr. Shrikant fell prey to Falciparum Malaria & tuberculosis, grievous ailments. The severity of the diseases led him to fly to the US.
When he was admitted to the State University of New York Hospital in Brooklyn, he came to know the very aggressive and rare form of cancer. The doctor reported to him that the cancer had reached its last stage, and he had a few days left to live. However, with his determination & courage, he defeated cancer & prepared himself to lead a political career again.
In 2004, when he contested the Lok Sabha election from Ramtek (Lok Sabha constituency), Dr. Jichkar again lost the election with minimal margins of the vote. It seemed, the misfortune was hitting him in close succession.
Most unfortunately, on June 2nd, 2004, the legendary Jichkar (49) succumbed to death in a car accident. He driving back his friend Shriram Dhawad's home from his farm near Nagpur. The unfortunate incident happened at Kondhali, almost 60 kilometers from Nagpur.
Concluding Words on Dr. Jichkar
Dr. Shrikant Jichkar is a man of respect. Apart from being an avid reader, academician, painter, professional photographer, and stage actor, he had done several things for underprivileged children & vulnerable people.
In an era, where people teach young minds not to enter politics, Jichkar broke off the conventionality. Today, the political space is in desperate need of educated people like late Shrikant. India needs more of Jichkar to bring in the change our country needs. Dr. S. Jichkar sets perfect example for generations that limiting to one dimensional education is never a good idea.
The Govt. of Maharashtra, recently in his honour has inaugurated Shrikant Jichkar Knowledge-Resource Center at KKSU (Kavikulaguru Kalidas Sanskrit University). Dr. Jichkar was a great advocate of Sanskrit Language and had played very instrumental in founding the KKSU at Ramtek.
Srikant Memorial Arsh Vigyan Gurukulam is already there in the memory of this great scholar. And, this Gurukulam is a great learning centre for Veda, Vedant & Sanskrit Language itself.
Kunbi Samaj (community), from which he hailed, arranges annual functions to honour their heros. And, the late Shrikant is fondly remembered as the tallest scholar of modern time after Ambedkar. In fact, in some quarters you can also find the debate of Shrikant Jichkar vs Ambedkar. To my opinion, the both made distinctions in separate domains but yes, there are elements of comparability.
Questions Mostly Asked about Dr. Shrikant Jichkar
Q. Who is the most educated person in the World?
Ans- VN Parthiban is the most educated person in the World, and he holds 145 degrees. 
Q. Which year Dr Shrikant Jichkar elected to the Maharashtra Legislative Assembly?
Ans- It was 1980 when Dr. Shrikant Jichkar was elected to the Maharashtra Legislative Assembly at young age of 25. He also served as MLC for the term 1986 to 1992.
Q. Where was Shrikant Jichkar born?
Ans- Shrikant Jichkar was born at Katol Subdivision of Nagpur District in Maharashtra State, India.
Q. Who is the most Educated Person in India?
Ans- Dr. Shrikant Jichkar is the most educated person in India
Q. Who has the Most Ph.D. degrees?
Ans- A doctor from Hyderabad, S Satyanarayana, has set a new Guinness record with 33 doctorates in various subjects, which include 22 Ph.D.
Q. How Did Dr. Shrikant Die?
Ans: Dr. Shrikant Died of a Car accident in 2004. A speeding truck collided his car and he succumbed to fatal injury
Q. Which Political Party did Dr. Shrikant Jichkar belong To?
Ans. Dr. Shrikant belonged to congress party and he was youngest MLA of his time.
Q. What was The Caste of Dr. Shrikant ?
Ans. Dr. Shrikant was from Kunbi Maratha which figures in Central list of OBC
Q. What is the Net Worth of Shrikant Jichkar?
Ans. Around 2.5 Cr was the net worth of Dr. Shrikant. This is as per declarations made to Election Commission during 2004 Lok Sabha polls, with Assets of Rs 2.68 Cr. and Liabilities of Rs 20.43 Lacs.
Get to Know All About Shubhdeep Singh Sidhu
About Krishnakumar Kunath a Legendary Singer
Raja Ram Mohan Roy Wiki Bio Works & Contributions
All About the Legendary Ram Prasad Bismil Wiki Bio
Rani Lakshmibai The Prominent & Furious Freedom Fighter